As announced back in February, W4 Games and the Godot Engine project are jointly exhibiting at the Game Developers Conference (GDC 2023) on March 20-24, 2023 in San Francisco, California.
Godot booth at the GDC Expo (March 22-24)
The highlight of our presence will be the Godot booth at the GDC Expo in Moscone South S464, on March 22-24, where the Godot project invited 15 top indie game developers to present their games, and talk about their experience using the engine. See the Godot blog for the full lineup.
W4 Games sponsors the booth, and will also have its team presenting the various products and services which we recently unveiled (see details below). We also invited Ramatak, a recently launched Commercial OSS company from fellow Godot maintainers, to present their products for mobile games on the booth.
Here's where you will find booth S464: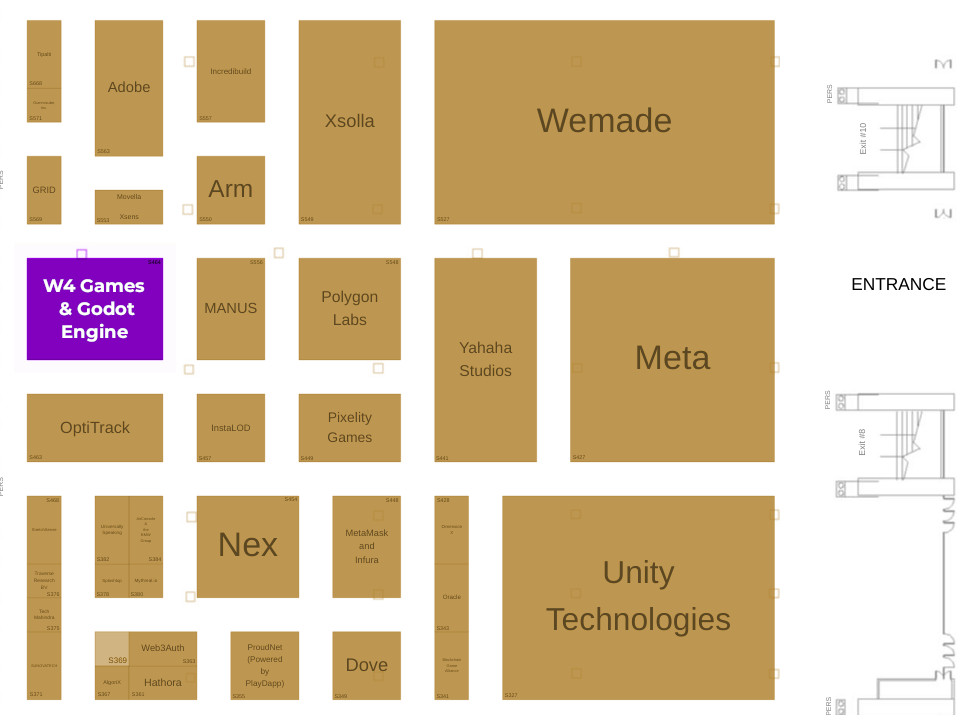 W4 & Godot tabletop at the GDC Summits (March 20-21)
On the first two days of the GDC week, W4 Games and the Godot project will be in Moscone West, with a tabletop numbered SST02. It will be a great opportunity to meet the team and discuss Godot and W4 offerings in a more relaxed environment.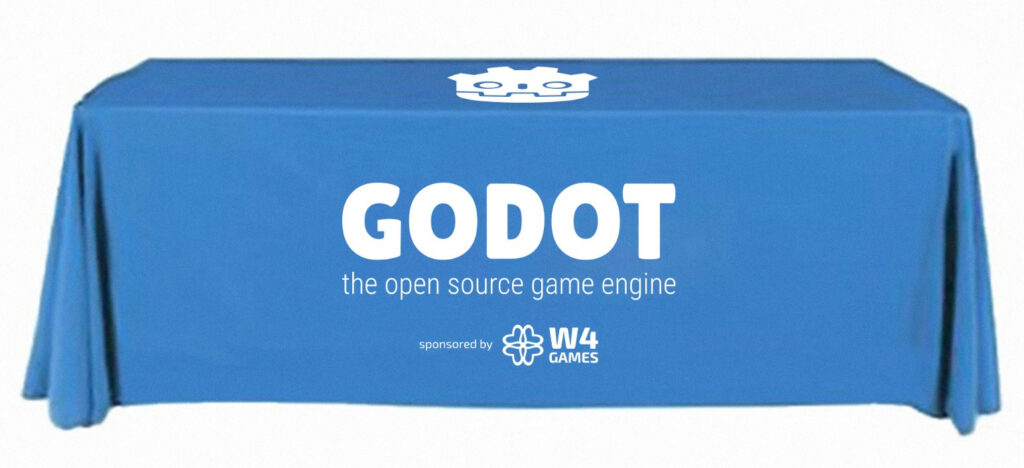 Announcements of W4 products and services
In the weeks leading to GDC, W4 Games has unveiled some of the products and services our team is currently working on. We are eager to discuss them with GDC visitors, identify potential early adopters, and get a general feel for the community's appetite for our projects.
Here's the list of products and services we've unveiled so far, with their respective blog posts providing more information:
Learn more about W4 Games and Godot Engine: